Personal Introduction:
Hi! I am Charlotte – a postnatal doula in London, baby massage teacher and the founder of motherbloom. I am here to nurture, empower and support mothers after birth.
My journey to becoming a postnatal doula
Becoming a mother is a transformational experience. A new side of you is born. It is beautiful yet the unknown can be scary.
When my son was born, I found myself caught in an emotional rollercoaster and lacking a lot of support and information. I felt somewhat unprepared and overwhelmed with the range of physical and emotional changes that I went through. I often felt torn between what my maternal instinct was telling me to do, and the amount of unsolicited advice or conflictual information I received. It affected my confidence as a new parent and it took time to embrace all these changes, trust my instincts and accept that everything I went through was quite common after giving birth.
​As the months went by, I looked back on my experience and came to realise that nowadays most of the focus is put into pregnancy and antenatal preparation, and that the postnatal period is completely overlooked. The fourth trimester can be a hard topic to talk about. Some women won't even share their feelings and experiences with their peers, in fear of "scaring them away" or because they may feel embarrassed. On top of this, cultural and societal expectations can be very hard on women who have just given birth. They are expected to bounce back and resume their "normal" lives asap.
​I had been thinking of working in women's wellness and wellbeing for a while. Becoming a mother ignited something powerful in me and I found myself called to help other women in their fourth trimester. Sixteen months after giving birth, I trained with the inspiring Sophie Brigstocke at Nurturing Birth and quit my job shortly after to dedicate myself to this vocational path.
​
My philosophy and vision
Giving birth is one of the most beautiful, powerful and intense experiences in a woman's life. Everyone's birth experience is unique and brings about a lot of changes afterwards, both physical and emotional.
I believe the postnatal period is a very special time that should be honoured and protected. It is a time to slow things down, recover and rest. And most importantly, it is a precious time for a family to bond with their baby. I am a strong advocate of the "golden month" whereby a mother is nurtured, nourished and given the opportunity to escape chores in order to rest and bond with her baby. This also allows the baby to have a smoother adjustment to life outside the womb.
​As a postnatal doula, I want to encourage and support women to spend the first weeks after birth resting as much as possible with their baby to promote healing, recovery and bonding. I am here to mother the mother and support her and her family at the start of their parenting journey. I am committed to:
- holding space for mothers to talk about anything they want, providing a non-judgemental, listening ear
- encouraging them to trust their maternal instincts, providing reassurance and raising their confidence levels
- empowering them with evidence-based information to help them find their own parenting style
Postnatal Doula Support
After giving birth, a woman goes through a lot of changes, both physical and emotional. As a postnatal doula, my primary focus is to mother the mother. I offer a gentle, reassuring presence and continuity of care to help women transition into their motherhood journey.
​I help create a nurturing environment for the new mother to recover and regain her strength. A warm, loving bubble at home where she can get plenty of rest and spend lots of time bonding with her baby… While keeping her well hydrated and nourished. I help her navigate her feelings, encouraging her to follow her maternal instincts. I listen to her without judgment. I also support her family as a whole, including her partner and other relatives.
​
What I can help you with
I encourage and support women to spend the first weeks after birth resting as much as possible with their baby to promote healing, recovery and bonding. I typically work with families for several weeks after birth, for as long as they need me. I provide emotional, practical and informational support that can be tailored to individual needs. I can help with:
- light housekeeping tasks
- running errands
- cooking healthy and nutritious meals
- taking care of your baby while you take a shower or get some much needed rest
building confidence with baby caring (handling, bathing, nappy change…)
- providing a non judgemental, listening ear
debriefing your birth experience
- Helping you navigate your feelings as a new parent
- Providing evidence-based information and guidance on a range of topics, such as: newborn behaviour, breastfeeding or bottle-feeding, sleep, babywearing…
- Signposting local groups and activities in your community
​
Who am I outside of the doula world?
I'm originally from sunny south of France. I grew up in Provence and come from a large family with lots of siblings and cousins. I am a calm, caring person that loves her family and friends above anything else.
London has been my home since 2009 and the city holds a very special place in my heart. Before becoming a doula, I worked as an email marketing manager for ten years in various industries.
I am a travel addict and aim to explore as many countries as I can in life (40 so far!). I thrive in multicultural environments; I am very curious and love to meet people from different backgrounds. As a true foodie I enjoy trying out new restaurants and cuisines and spend a decent amount of time cooking at home.
In my spare time, you'll usually find me catching up with friends and playing board games, having a walk in Ally Pally with my husband and son, or binging Netflix series in the evening with a cheeky glass of wine.
​
If you feel that I could be the right doula for you, please get in touch!
Qualifications:
Doula Intensive Course - Nurturing Birth. November 2019
Babywearing Peer Support training - School of Babywearing. February 2020
IAIM infant massage instructor training - Baby & Child Massage. January 2020
Paediatric First Aid training - Babyem. September 2020
Postnatal planning workshop - Younique Postnatal. September 2020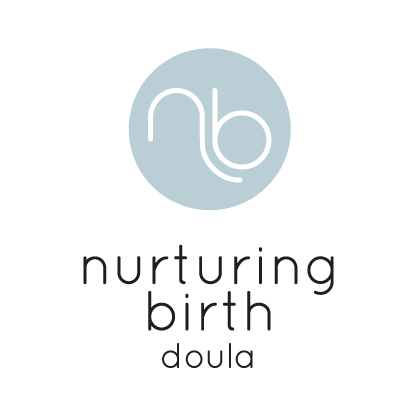 All Nurturing Birth doulas have completed our approved preparation course and adhere to the Nurturing Birth code of ethics.