Personal Introduction:
Hi! I'm Daisy June. I am a young birth and postnatal doula in Cornwall, based in Redruth, who loves mums and babies. I will stand by you and support you unconditionally if you choose me as your doula.
I am passionate about doulaing and believe that it is about empowering you as a mother to look after your baby. I love babies, but it is you, the mother who I am here to support.
I have been home-schooled and have six younger siblings, so I have plenty of experience looking after babies and young children (and doing chores!). I am willing to offer babysitting services alongside doulaing for you if that is helpful. I enjoy baking, singing, swimming, basketball, walking, knitting, crocheting and playing with young children. I also play and teach the flute and piano and am part of the West Cornwall Concert Band.
My faith
I am a Christian and I believe that Jesus is the best friend and saviour anyone could have. He loves you so much and I pray that he will use me to bless you as my client in a special way. I am more than willing to pray with or for any of my clients, but, if you'd prefer not, that is fine.
As your doula, YOU are my number one priority.
As your birth doula: I will visit you two or more times during your pregnancy to help you prepare for birth and to build up a relationship of trust with you, I will be on call (ready to come when you give birth, day or night) from 37 weeks of pregnancy until the baby is born, I will support you during labour and birth, and will visit you one or more times after your baby is born.
As your postnatal doula: I will visit you as many times as you need for an hourly rate to help you in the early days and weeks with your new baby.
Whilst I complete my training, I will also be offering a reduced rate.
Please contact me if you're interested, or if you want to have a quick chat over the phone.
Love,
Daisy June xx
Qualifications:
Basic First Aid Training 2018
Nurturing Birth Doula 2022
Doula UK Member 2022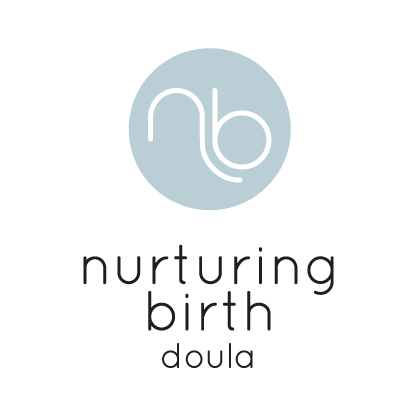 All Nurturing Birth doulas have completed our approved preparation course and adhere to the Nurturing Birth code of ethics.
'DJ was a joy to have around our young family while I dealt with early pregnancy symptoms. Her support was practical and consistently good, with lots of fun added in for my four young children. I love how flexible DJ was at being available to our needs and always offering her help with courtesy and kindness. Her love of family-life is evident in her work and it was a breath of fresh air for all of us!
​M C, Postnatal Client
'After my third baby, with two other children only age 3 and 2, I felt some extra support in the home would help me mentally and practically.
'I have known Daisy-June for the past year personally and she has an amazing relationship with my children. She is someone I can completely trust with the care of my children. She is intelligent, caring and responds to their needs in the way that I would myself.
'Daisy-June is a very conscientious person who takes her responsibilities seriously, she is very proactive in the home as she sees jobs that need to be done and gets on with them. She is proficient in baking, cleaning, and laundry.
'It is like having a second version of myself around so I can relax and let her take over, knowing that jobs will get done and the children will be happy! My children love spending time with her and she makes an effort to play imaginative games, read stories and bake with them.
'Daisy-June is a very easy person to get on with, she is sociable and has excellent communication skills. She makes me feel comfortable and at ease.
'She has a calm and warm personality. She is assertive which makes me feel relaxed as I know I can leave her in charge whilst I take a break. She is very good with small children; she keeps them entertained with fun activities and nurtures them well.
'She is very good around the home, at knowing what jobs need to be done and getting on with them without needing to be asked. I felt I could do whatever I needed when she came and was confident to leave my children with her- she always multi-tasked, taking care of them and getting jobs done!'
R C, Postnatal Client