Personal Introduction:
I am Doula in Gloucestershire. I live in a little village called Weston Subedge in the Cotswolds. I am a Doula offering Birth and Postnatal services I cover Gloucestershire, Worcestershire and Warwickshire as well as some of Oxfordshire. I completed my Doula training with Nurturing birth in April 2018 and I am now completing the process to be a mentored Doula with Doula uk. I am also a Nanny I am qualified with a Cache diploma in child care and education. I hold a current clear DBS check. I was a full time Nanny mainly covering Gloucestershire as well as Worcestershire, Warwickshire and Oxfordshire for 13 years. I am a baby massage instructor I am a qualified baby massage teacher with Birth Rocks baby massage I hold small relaxed baby massage classes from my home in Weston Subedge Gloucestershire. Coming soon Early 2019 I will also qualify as a hypnobirthing practitioner and Antenatal class teacher, hypnobirthing group sessions and Antenatal classes will be held in small relaxed personal groups from my Home in Weston Subedge Gloucestershire as well as being available one to one in your own home. My most important role is Mummy I am a mother to one beautiful and very cheeky boy named Freddie. I am passionate about being a Doula and offering a Mother the continuity of support she needs, wants and deserves to have. I am passionate about helping mothers in their pregnancies to make informed evidence based choices to ensure they travel the path they want to travel not be swept along on somebody else's My only objective is to help a mother to enjoy her pregnancy to the fullest and aim for the birth she wish's to have providing her with full proper support in her choices and in her postnatal period emotionally and practically and in her feeding choices whatever any of those may be. I am passionate about giving confidence and empowerment to a mother during her pregnancy so she is fully prepared for the journey ahead of her. I am passionate about giving a mother full support emotionally and practically during her pregnancy and postnatal period. Becoming a mother whether it be for the first or sixth time it is one of the most amazing, exciting and rewarding things as a human being she will ever do but with that also comes a time of vulnerability, stress and lots of descion making and with that support is vital it should be a given, it is needed and should be available to a woman from the very beginning that's what having a Doula will give you, a continuous source of support throughout your whole pregnancy and postnatal period so you can have the pregnancy and birth you want to have whilst being prepared and empowered to change your path if things don't go quite to plan and be happy in all your choices. I would be delighted to meet with you to discuss your requirements and find out if you would like me to be your Doula it is important to meet and decide if we are the right fit for each other as you have to trust me implicitly that I am going to provide you with the support you desire and I need to be comfortable in your requirements it's a 2 way relationship everyone needs to be on the same page and get on well so a great first start is with a free no obligation meeting in your home please contact me to arrange a convenient time to do this.
Qualifications:
Doula - Nurturing Birth Doula
Nanny - Level 3 Cache Diploma in Child care and Education
Baby Massage instructor- Birth Rocks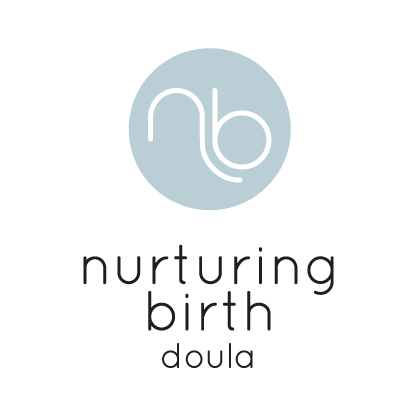 All Nurturing Birth doulas have completed our approved preparation course and adhere to the Nurturing Birth code of ethics.