Personal Introduction:
I'm a birth and postnatal doula as well as Level Two Bach Remedies Therapist. I was born in Brazil and have been living in London since 2019. I've always been passionate about different ways of healing and, since my kids were born, I have three new passions to my life: birth, children and parenthood. I believe giving birth is a way of healing oneself and every woman has the power to do it!
Healing Hearts came about through the idea of using different ways to help people heal. Giving birth is one of many, but certainly a very powerful one.
As a doula my job is to support women and families in all kinds of situation; wherever and however they want to give birth. The service I offer varies according to what your needs are, but in general terms, I accompany families through the process of preparing for birth and support them during labour, birth and the very first weeks of bonding. My sessions are nurturing, non-judgmental, and informative. If that's the kind of support you are looking for, please don't hesitate to get in touch.
Qualifications:
WORK WITH ME AS A BIRTH DOULA

I believe in birth as a family event. It is the most precious, life-changing time and all families deserve a positive experience. My work as a birth doula is to support you and your family on your journey throughout labour, birth and first hours of bonding.

As a birth doula I usually offer:
- three antenatal sessions
- on call from 37 weeks
- two postnatal visits
- availability by phone and text since you book me until the first couple of weeks after birth

WORK WITH ME AS A POSTNATAL DOULA

From immediately after birth and during the first weeks after baby arrives, I can come and support you and your family in whatever helps you to feel more confident and happy about your experience.

What I can provide you as postnatal doula:
- practical support with the cooking and household chores
- evidence based information about your baby's needs
- babysitting for the baby or older children
- support with your feeding choices
- emotional support

And mostly important, I can help you build the confidence as a new parent, so by the time my last session comes, you no longer need me.

LOCAL INFO AND AVAILABILITY

I'm based in Wimbledon and cover all South West London area, as well as some central areas and cities in Surrey. Please, feel free to contact me to enquire about the area you live.

Please, contact me to schedule a free 30 minute chat and to find out my current prices and availability.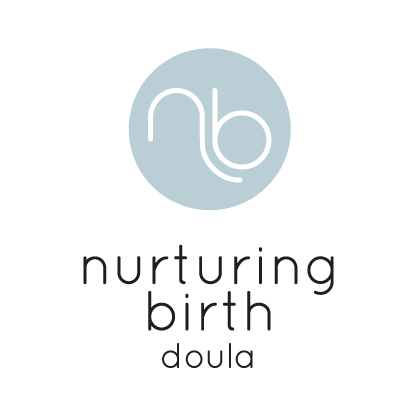 All Nurturing Birth doulas have completed our approved preparation course and adhere to the Nurturing Birth code of ethics.
"I felt very well supported by Letícia during the birth of my first child. She was all the time with me from the moment I was admitted into the hospital's birth centre until some hours after birth (when it was already the next day). She spoke slowly and remained strong and awake through the whole length of the labour. She was also original in her approach and provided alternative remedies such as aromatherapy, which I really enjoyed, and other creative ideas to help me cope with the pain of labour. She reacted fast, but extraordinarily calmly, to my wishes. She also provided continuous words of motivation and she suggested efficient positions in the birthing pool.
Before birth, she helped me describe my ideal birth plan by playing a fun card game to facilitate the discussion of my choices.
After birth, she shared some good breastfeeding tips. I also enjoyed her therapeutic approach when we explored together each one's experience of the birth, because even if we all three (her, my partner, and me) lived the same event, each one remembered it in a different way. Safeguarding our mental health was essential for me and she was mindful of that by encouraging us to share our thoughts and emotions. 
Overall, Letícia understood well the type of birth I wanted to have and made everything possible to ensure it happened that way. I remember the birth of my first child as a positive experience and I could certainly not have done it without a doula like Letícia by my side. Thank you."
M.O. (Oct/2021)
"Leticia is extremely calm and nurturing. She has an energy that makes you feel instantly at ease and that you're in safe hands, without ever pushing her thoughts on you. It feels like this is just what she is meant to do. Having had 2 children herself she has invaluable first hand experience of birth – and I felt her maternal instinct. She is extremely intuitive and can read a room and your needs almost before you know them so you rarely have to ask for something – it's offered to you often before you know yourself you need it! We honestly couldn't have done it without her."
J.E. (Nov/2021)
"I found having Leticia there as our doula an invaluable asset both as a sounding board for decisions, an extra support for J. but also a support for me. There was a point after many hours of labour where I was growing very tired and my ability to support J. was waning. Leticia took the pressure off me so I could step away, rest and refresh and be a better support when I returned. Having a knowledgeable and empathetic extra pair of hands was the difference between me completely burning out and me being able to support J. to the very end. Couldn't have done it without her."
N.H. (Nov/2021)
"Leticia is a very maternal kind of person, you can really tell she cares. She held space for me when needed and really set the tone for my birthing experience. She was very proactive but never stepped on anyones toes. She thoroughly helped with my birth plan and was always on hand to offer her support. She is very easy to get along with and very sincere in her efforts."
M.W. (Dec/2021)
"Leticia is a beautiful human being, full of empathy and respect! I will never forget that she held my hand and said sweet words to me that soothed my heart! She reminded me to breathe and relax with each contraction. She also gave me emotional support, empowering me and reminding me of what my body is capable of! It was the best choice! I was able to be at peace and fully connect with my body and mind! Leticia was the best support we could have!"
K.P.S. (Feb/2021)
"Leticia is a very empathic doula, caring, supportive, providing us the best practice evidence based and also some important books to read during pregnancy. Always respected our wishes and guided us throughout the whole process of labour/ birth stages and important things to keep in mind." N.C. (Apr/2022)
"Leticia is very loving. She actively listens and gives you space to tell your story, birth preferences and share your feeling. Her support comes in a very quiet way, as her personality doesn't take over your experience. And even if she allows more space for the couple to experience the birth, you know you can always trust her knowledge and passion to guide you every step of the way. We both feel strongly that without Leticia, our birth would have taken a different turn, possibly requiring intervention, whereas with her being there we managed a natural delivery with minimum pain relief." Marta and Andy (Jul/2022)