Personal Introduction:
I'm a birth & postnatal doula based close to Lisburn, Northern Ireland, I am also a HypnoBirthing teacher. As a birth doula I offer a comprehensive package including ante and postnatal visits, on-call 24/7 from 38 weeks of your pregnancy, with you during labour from as soon as you want me there, relevant signposting, emotional and practical support for you and your family. It is most important that together we can enjoy a calm and relaxed environment so you can feel safe and confident to birth your baby, whatever your birth preferences are. As a postnatal doula I offer a flexible, individual support package to suit you and your family needs, as you adjust to life with your baby.
About Me
I am a very proud mum to 3 grown up children and have enjoyed settling back to life here in NI after 29 years of living overseas. I was also honoured to be the birthing partner for my sister's second child. My personal birthing experiences enhanced my keen interest in birth and babies and I embarked on a distance learning Social Sciences degree with Child Development as one of the starter modules. Ultimately my life experiences so far have brought me to this privileged opportunity of being a doula to over 100 families, to offer them sound support to cherish one of the most precious experiences in their lives.
I am and always have been a strong believer in everyone being treated with respect and fairness. Knowledge is a great empowerment but not everyone knows everything! I am passionate about the importance of supporting women to have the most satisfying birth experience possible. It is so important for a new mum to have the confidence and knowledge to make informed decisions when bringing her baby into this world, in a dignified and appropriate manner.
I am very happy to discuss your individual needs - simply call or email me anytime!
Qualifications:
Certified HypnoBirthing Childbirth Educator (HypnoBirthing Institute April 2018)
Certified Birth and Postnatal Doula (Nurturing Birth 2015)
BSc Social Sciences (Hons)
NVQ 4 in Care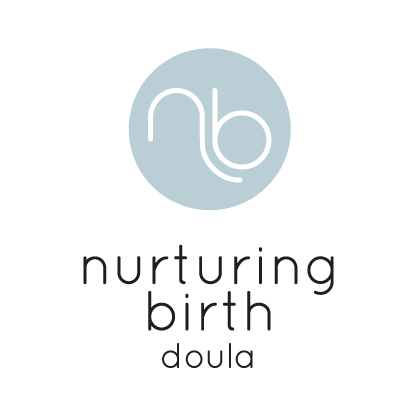 All Nurturing Birth doulas have completed our approved preparation course and adhere to the Nurturing Birth code of ethics.
'Thank you for supporting us throughout our birthing journey. It really was more amazing that I could have imagined. You are a fantastic doula! I hope you can continue to do the work you do, and many more babies can be born to parents with your support and expertise.' (Owen)
'Thank you for educating, empowering and supporting us through our birth journey, and for making the process enjoyable, exciting, magical and full of love. I will always be grateful we found you.' (Tara)
'Anne is very experienced and I would highly recommend her services. She is a lovely person and will always be very important to us. Anne is passionate about her work and I know she was genuinely overjoyed and honoured to be part of our journey. After this birth I felt euphoric, empowered, proud and connected. It was one of the best experiences of my life.' (Holly)
'First time mother and so glad I made the decision to have a doula. Honestly I could not imagine going through my labour without Anne. My birth plan changed massively once I arrived at the hospital and everything I was afraid of happening, happened. But I was so grateful Anne was there. She kept my anxiety at bay and walked me through everything that was happening and kept me calm and relaxed. She has made what I would have believed to be a traumatic birth otherwise into a special moment that I will never forget. Would highly recommend!' (Heather)
Please see me website for more testimonials.