Personal Introduction:
Sorry, but you do not have permission to view this content.
Hello - and congratulations on your pregnancy! It's great news that you're looking for doula support; it really can make all the difference.
My name is Antonia. I'm a mum of three, and a birth and postnatal doula based in Worthing, West Sussex.
The world can feel like a scary place these days, especially if you are creating a new life. But you can be sure that as your doula, I will support you through not just the emotional rollercoaster of pregnancy, birth and early parenthood - but also through the challenges that come with bringing a baby into our rapidly changing world.
My work in the climate movement has given me the opportunity to look after and hold space for many parents who are feeling anxiety - and grief - over all the harm that is being done to our beautiful planet, and fear over what the future may hold. I am able to reframe things for new families, and to encourage and install confidence so that parents feel calmer and better prepared to navigate - and enjoy - the huge task of raising a child through the complicated and overwhelming times we're living through.
As your doula, I will be completely committed to you and your baby. I'm here to hold and empower you throughout your pregnancy, through the entire duration of your birth - and afterwards as well, if you'd like me to. I'll be there for you in whatever ways you need me, and for as long as you need my support.
Over the years I've supported people from all stages and walks of life, through all sorts of different pregnancies. I've also had the privilege and delight of attending all kinds of births, from home births to hospital births, water births to caesarean births, fast births to slow births, and from complex births to straightforward births. And postnatally, I have supported all sorts of families in all sorts of ways throughout the crucially important fourth trimester period.
No two pregnancies, or births, are the same. Just as no two doula-client relationships are the same. Ours will be completely unique, and the support I offer you will depend on whatever it is that you need and would like. I offer everything from antenatal education and hypnobirthing, to baby massage sessions and home cooked meals.
Please visit my website for more details of what I can offer you - and contact me for more information and/or to arrange a chat to see whether we would be a good fit.
www.antoniagodber.co.uk
In the meantime, take good care of yourself.
Antonia x
Qualifications:
Diploma in Antenatal Education (University of Bedfordshire, 2010)
Qualified Antenatal Teacher (Since 2010 I've taught for the NCT, Bump & Baby Club, and Blossom Antenatal)
Qualified Baby Massage Instructor (AIM accredited, 2015)
Qualified and Recognised Birth and Postnatal Doula (Nurturing Birth UK, 2016)
Climate Café Facilitator & Emotional Support Practitioner (CPA & Parents for Future)
Qualified Hypnobirthing Teacher (Katherine Graves/KGHypnobirthing, 2020)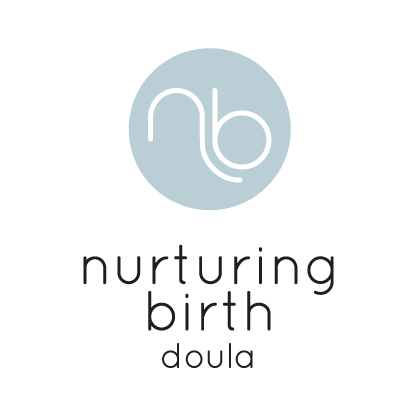 All Nurturing Birth doulas have completed our approved preparation course and adhere to the Nurturing Birth code of ethics.
"Thank you for all your amazing support, you were absolutely incredible and a massive help to me throughout. I honestly couldn't have done it without you." Vicky, mum to baby Violet.
"Thank you so very much for all your guidance, support, kind words, massage and food during our labour! We could not have done it without you and will be forever grateful for having you with us on the best day of our lives." Lavinia, mum to baby Archie.
"Thank you for all the time you spent with us which was above and beyond what we could ever have expected. You made us so comfortable throughout the whole process which otherwise would have been even more overwhelming." Helen, mum to baby Sofie.
"I can't tell you how invaluable it was knowing you were a phonecall or a Whatssapp away. I can honestly say that my labour was one of the best nights of my life. It was the most empowering thing I have ever done, and I am so grateful to you for supporting me and getting me through it" Lowri, mum to baby Alfie
"I must admit that when Lowri first mentioned bringing in a doula I was somewhat sceptical! Now I realise we couldn't have done it without you. Throughout the whole experience your calm, friendly, maternal and fun attitude made the whole birth such an amazing episode in our lives." Olly, dad to baby Alfie
"Thank you for going the extra mile, and for giving us all of the support we needed, every step of the way. You're amazing." Demelza, mum to baby Ralph.
"We feel so blessed and lucky beyond belief that we got to have you as our doula. We wholeheartedly couldn't have coped with Otto's birth without you. The minute you walked in the room and held my hands I knew I could handle anything." Frankie, mum to baby Otto.
'Antonia is incredibly reassuring – I felt my anxiety levels reduce after each of our antenatal sessions. She is also a mine of useful information and resources. During and after the birth Antonia instinctively knew what I needed – she was a huge emotional and practical support. Postnatally she nourished both my body and my soul." Jane, mum to baby Robin.