Personal Introduction:
The early days of parenthood can be a perfect blend of blissful highs and teary lows. Life with a new-born baby can be such a wonderful experience, full of love, learning, cuddles and bonding. It's also likely there will be some crying, interrupted sleep, feelings of overwhelm and stress.
However, whilst the full reality of parenthood is tough for most of us, with the right kind of support, we cope and more than that, we thrive. And that's why I know you are amazing and you've got this! (even if you don't feel that way yet!
It's far more common than you might suppose, or than many would admit – a lot of people can find the transition to parenthood a little bumpy to say the least. There can be feelings of confusion over the best route to take, lack of confidence or full-blown fear that something is wrong. On a practical level, getting used to having a new family member can be quite an adjustment. Yet, despite this, some new parents are extremely reluctant to ask for help.
Some new parents won't look for the help and advice they need because…
• They worry people will think they're not coping and try to take over.
• Everyone has told them it will come naturally, but it hasn't and now they feel like a failure
• They believe that seeking support means they're an inadequate parent
• They feel parenting their baby is their responsibility alone
By arming yourself with knowledge, galvanising your confidence and knowing how best to care for yourself as well as your baby, you can switch on your inner Birth Warrior, and prevail in your postpartum.
A postnatal session is directed by you to meet your unique needs. The framework I offer will enable you to consider a wide range of factors that contribute to your recovery from pregnancy and birth, support you through learning to care for your baby, find solutions to any kind of feeding issue and facilitate a happy adjustment to new parenthood.
Some areas we can look at together include;
Clearing and processing emotions connected to your birth experience
A semi-structured session where you'll have the chance to share your birth story either by creating art in response your thoughts/ feelings, talking through your experience and being heard without being judged or journaling your memories. In case of Birth Trauma, 3-Step Rewind Process can be offered to help lessen the negative emotional charge of the birthing experience.
Celebrating the parent you have become
Transitioning to parenthood can be a rocky road. It can feel challenging to evolve into a new identity as a mother. Using methods taken from BRIEF Solution-Focused Therapy, you'll gain support to recognise and praise all the fantastic ways you are already parenting and build your confidence and self-esteem. You might create affirmations and/or use mindfulness techniques such as a mandala to help build and galvanize a positive mindset.
Nourishing the body to facilitate recovery
Pregnancy and childbirth can push the human body to its limits. You'll be supported to understand from a nutritional perspective where you might be deficient and what can be done to replenish, repair and enhance your recovery through optimising nutrition. We'll work together to find ways to maximise and optimise opportunities for you to sleep to promote healing and wellness.
Connecting with yourself, your baby and your partner
It can be easy to lose sight of ones self when caring for a newborn. You'll have an opportunity to connect with yourself through self-care, starting with setting boundaries and expectations (for yourself and others in your household). Using 'Mindful Breastfeeding' practices, you'll be supported to enhance your bond with your baby and drawing on techniques from renowned Marriage Counselor, Dr. Gary Chapman you'll find ways to deepen and strengthen your relationship with your partner.
Strengthening your body and mind
Finding the energy, motivation and time to do simple, gentle exercises such as going for a walk can be hard with a newborn. When you feel up to it, I'll support you in getting up, out and about! You'll also be sign-posted to relevant professionals that can further support your specific postnatal recovery, from a physical perspective.
Developing new skills to care for your baby
Helping build new skills in areas such as reading your babies feeding/ sleeping cues, learning how to differentiate cries and therefore respond confidently to your baby's needs, learning to feed, settle, bathe, massage and bond with your baby. And tones more!
How do the Mamamorphosis Postnatal sessions work?
Each session lasts up to two-hours and takes place in the comfort of your own home. The sessions can also take place virtually using Skype/ Zoom video calls.
You can book a single session at home for £75 (£60 for virtual) or a block of 6 sessions for £400 (£300 for virtual)
A Little about me...
Hi! I'm charlotte - a Birth and Postnatal Doula.
In the Doula world, we don't say too much about ourselves, because we don't want to create comparisons between us and our clients - it's about you, not me!
But here's what I can tell you:
· I have a background in women's empowerment work and experience as a trainee midwife, maternity nurse and night nanny.
· As well as being an Experienced and recognised Birth and Postnatal Doula, I am the Operations Manager of the Positive Birth Movement, facilitator for the Positive Birth Movement Meet-up in The New Forest, and volunteer for The Association for Postnatal Illness.
· I hold certificates in BRIEF Solution-Focussed Therapy, 3-Step Rewind for Birth Trauma, and Paediatric First Aid. I have a current DBS Certificate. I am covered with Public Liability Insurance.
All that experience has lead to me being a champion of pregnant women and birthing people; and most especially a facilitator for new parents of all kinds.
Like so many other courageous women, my journey to becoming a Birth Warrior was a tough one. After the buzz of having my new baby lulled, I felt alone. Lacking a good support network, I did what no Birth Warrior should ever do – I attempted to soldier on, never asking for help and pretending I could manage all by myself.
I forgot that it takes a village to raise a child. I learnt the hard way that it takes a village to raise a new mum too. Luckily my tribe rallied, and I found my strength again.
Now my promise to all new parents is that I will encourage you, praise you, enable you, support you and help you throughout your early parenthood, and preparation for birth if needed.
And I do it without judgment. Without shame. Without comparisons, assumptions or put-downs. With courage, care and compassion and consistent evidence-based information (and no doubt plenty of tea!).
With all my personal and professional experience, I know that every parent's story is different, and every parent's response to pregnancy, birth and early parenthood is unique to them. I come you free of assumptions about what's happened to and around you. I hold space for you and I hear you.
To find out more, visit:
www.birthwarriors.co.uk
And to stay up to speed with the latest in pregnancy, birth and postnatal news, join the tribe at:
www.facebook.com/birthwarriors
www.instagram.com/birth.warriors
Qualifications:
2018
Blended Paediatric First Aid (Safe&Sound)
Could this be neonatal sepsis (Mum and Baby Academy)
Tongue-Tie and Breastfeeding (Mum and Baby Academy)

2017
Paediatric First Aid (British Red Cross)
An introduction to the Infant Gut Microbiota (Mum & Baby Academy)
Alleviating the distress of Colic (Mum & Baby Academy)
Protecting Baby's Skin at Bath time (Mum & Baby Academy)
Nappy Rash (Mum & Baby Academy)
Candidiasis in Breastfeeding Mothers (Mum & Baby Academy)

2016
Doula Mentoring Programme (18 months with Nurturing Birth)
Birth and Postnatal Doula Preparatory Course (Nurturing Birth)
Working with PTSD (Prolympian Coaching International)
Nutrition and Wellbeing (University of Aberdeen)
The Science of Nutrition (The Open University)

2015
Neonatal and Paediatric Resuscitation (University of West London)

2012
Women's sexual health and infectious diseases (NHS)
Safeguarding Children and Vulnerable Women (NHS)

2011
BSc Direct Entry Midwifery (University West London)

2009
Working with Families (Intergenerational working)
BRIEF Solution Focused Therapy
Child Trafficking - ECPAT UK

2008
Sex & Relationship Education training (NHS)

2005
MA Participatory Practices in International Development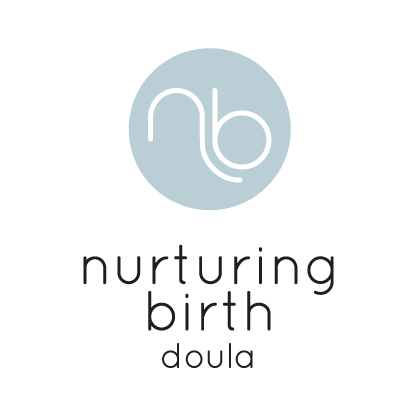 All Nurturing Birth doulas have completed our approved preparation course and adhere to the Nurturing Birth code of ethics.
Here's what some of the parents I have worked with have said about me (names have been changed to protect confidentiality)...
Liz:
"Charlotte​ ​was​ ​very​ ​helpful​ ​to​ ​me​ ​when​ ​I​ ​felt​ ​worried​ ​about​ ​going​ ​to​ ​hospital appointments​ ​that​ ​made​ ​me​ ​feel​ ​anxious​ ​-​ ​I​ ​was​ ​concerned​ ​about​ ​being​ ​pressured​ ​into choices​ ​I​ ​didn't​ ​actually​ ​want,​ ​or​ ​feeling​ ​bullied/belittled.​ ​It​ ​was​ ​extremely​ ​helpful​ ​there​ ​to have​ ​her​ ​as​ ​backup​ ​in​ ​case​ ​I​ ​forgot​ ​anything​ ​but​ ​also​ ​to​ ​empower​ ​me​ ​to​ ​explain​ ​exactly​ ​what it​ ​was​ ​I​ ​wanted,​ ​with​ ​confidence.​ ​I​ ​got​ ​the​ ​sense​ ​she​ ​was​ ​in​ ​my​ ​corner,​ ​coaching​ ​me through"
Nora:
"Charlotte was an amazingly supportive and calming force for me at the birth of my 4th child. The delivery was somewhat traumatic, and although I had preferred to have a natural birth without epidural, complications arose and I was nearly passing out from pain. Charlotte was completely there for me, supporting whatever I wanted and needed, in the most soothing and reassuring manner. She encouraged me, held my hand, and cheered me on. I felt safe in the knowledge that she was looking out for me and would ensure that I was getting the best possible care for the circumstances. Her knowledge, professionalism, manner and assertiveness were exactly what I wanted and needed. I would use her again in a heartbeat."
Daniel:
"Charlotte was excellent and I would rate her extremely highly. She was very patient with hearing our questions and provided good answers for us. She was very friendly and clearly passionate about helping parents bring up their babies. We would highly recommend her to anyone who has a new born and is struggling with breast feeding and wants some help and reassurance".
Caroline:
"Charlotte was amazing and really caring and so thoughtful – she was my birthing partner and she stayed with me whole 24 hours – and she came to help me at home and get my baby in a great routine – she was fantastic in every way, I would highly recommend her".
Angela:
"Charlotte is fabulous and I would absolutely recommend her to anyone. I was going through such difficulties and she came in and was always so helpful and so pleasant and just the sweetest thing with the babies. She would do dinner and always pitched in and did more than asked. I was so overwhelmed and she has the calmest demeanor and always responded to my babies needs with absolute professionalism. We even invited her to Christmas with us – she became such a part of our family."
Rebecca:
"I am still grateful for what she did to this day. We had terrible issues - it was out of control and she stood by and guided us through everything. I was in a terrible state and she was absolutely brilliant. She is a very sensitive person and was very helpful. She is very easy to have in your home and knows when you need your space. She knew what she was doing and I felt we were in safe hands with her, she really is amazing. She saved our day. It was just what we needed."