Personal Introduction:
I am a birth and postnatal Doula based in Cardiff and Vale of Glamorgan. Currently I cover all areas of South Wales and beyond.
My services include: Antenatal preperation alongside labour, birth and postnatal support (see website for full details). I've been fully certified through Nurturing Birth since 2016 and am now on their team as a Doula Mentor.
You can book me simply to understand more about the labour/birth process, or to actually attend your birth to support you AND your birth partner. Once you have given birth I'm available to visit you at home if you would like support with breast/ bottle feeding or just need someone to sit, listen and fully be there for you in the early weeks. I do not give out my personal views but can give you trusted information so you can make informed decisions that seem right for you and your baby!
I have previous experience with natural term breastfeeding, expressing, bottle feeding, hospital births, home births, consultant or midwife led care, teenage pregnancy, single parenthood and pregnancy after fertility treatment.
Being a mum of two boys and living right on the coast, we love the outdoors and anything that keeps us busy as a family! If you're looking for honesty, warmth, patience and humour.....then I could be the doula for you!
VALE OF GLAMORGAN MAMAS:
I run several pregnancy, parenting, and baby classes in a beautiful studio based on the A48 (Station House Health & Wellbeing). It's a place for expectant and new mums to socialise and gain valuable information surrounding birth and motherhood. You would be warmly welcomed!
Qualifications:
Nurturing Birth - Doula Course 2016

Birthlight- Aquanatal Teacher
2017

Real Birth- Antenatal Teacher 2019

Doula UK- Recognised Doula 2020

Mindful Breastfeeding- Practitioner 2021

Blossom & Berry- Baby Massage 2022

Carly Budd Developmental Play- Tummy Time Practitioner 2022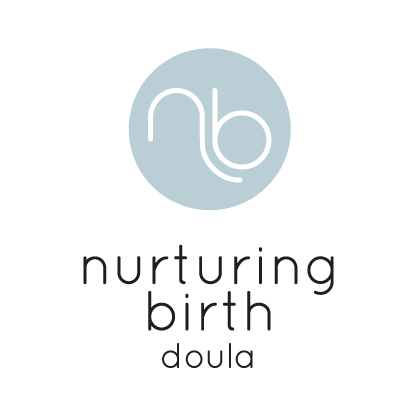 All Nurturing Birth doulas have completed our approved preparation course and adhere to the Nurturing Birth code of ethics.
I had Danielle visit me at a time when I was starting to feel a little anxious and overwhelmed by the thought of labour and life thereafter, and to say Danielle put my mind at rest is an understatement. Her bubbly personality made me feel at ease talking about labour with her and made me feel a lot more prepared for what was to come. I honestly think I wouldn't have been able to have had the good experience of labour without the help of Danielle and for anyone out there wondering if they should have a doula or not I'd definitely say go for it…you won't regret it."
A. Furlong
"Danielle is a vibrant and easy person to be around, she made the whole experience fun and took the fear out of the impending birth of our first child.
Danielle has given my husband and myself the confidence to make informed decisions about the type of birth we want and that we are doing the best for us and our baby.
We can't recommend Danielle enough to any expectant parents who feel slightly overwhelmed by pregnancy and birth. She really has been invaluable to us. Thank you Dan!!" Rebecca W.
"Danielle came to my home to support me when my partner went back to work. My daughter was only 2 weeks old and quite unsettled, but the help and support Danielle gave me was invaluable! She is patient, kind and very easy to talk to. On top of that she made me laugh and gave me the confidence to believe in myself as a new mum….for that I am grateful." Gina M.
"We first contacted Danielle in the hope of her being our Doula when I was 6 weeks pregnant, she supported us from day one and it still supporting us with our baby. She is friendly, caring and professional. She enabled us to make informed decisions about pregnancy and the type of birth we wanted without pushing her own views onto us. She attended antenatal appointments with me when my husband was working away and was always on the end of the phone for advice and still is. Her one to one antenatal classes were fantastic and tailored to us. I also attended her aquanatal yoga which was so much fun and gave me great tools for labour.
Danielle gave myself and my husband the confidence in birthing and being new parents. She enabled us to have a wonderful home birth and an incredibly positive birth experience, something I never thought possible beforehand. I'd highly recommend Danielle and if we are blessed with another baby in the future, we won't hesitate to book her as our Doula again!" Fran H