Personal Introduction:
I am a Doula UK Recognised Birth & Postnatal Doula based in South East Hampshire.
I am passionate about supporting people on their journies to parenthood: from pregnancy, through labour, birth, the 4th trimester & beyond!
Ensuring they feel nurtured, heard, cared for & are well informed.
My goal is always to get to know the birthing person (& their partner & family where appropriate) as well as possible, so that I can tailor my care & support specifically to them, to be ready to support practically, emotionally, physically & with good evidence based information.
I have a library of resources, including books, birthing balls, a TENS Machine & a couple of birthing pools, slings, breast pumps, etc... all of which are available to my clients.
My training as a Breastfeeding Peer Supporter means I have excellent active listening skills & always aim to listen with empathy - no judging & no telling you what to do - I help you to recognise & step into your own power - learning to tune into your instincts & trust in your body & baby to show you the way.
In my role as Birth Doula, I have supported many different kinds of birth from elective cesarean to hospital induction, homebirth, waterbirth, breech vaginal birth, VBAC, birth in a Midwifery led unit & on Labour ward. My role is to support you in making the right decsions for you & your baby, preparing antenatally for whatever labour & birth may hold.
I also always encourage you to think ahead to the Postnatal period, guiding you to make a Postnatal plan, helping to protect & preserve those precious first days & weeks as new parents.
As a Postnatal Doula I am all about the birthing parent - caring for & nurturing you. Supporting you emotionally & physically after welcoming your baby into the world. This may involve guiding you as you learn about caring for your baby, supporting your feeding choices, ensuring you are rested, hydrated & well fed, supporting your partner to bond with baby & learning to navigate this new road as parents together... My role can take many different forms based on your individual wants & needs.
I have supported some from pregnancy right through their 4th Trimester & beyond, some just for antenatal prep & birth support, others only postnatally. My approach is flexible & based around YOU.
In my "spare" time, I'm part of a Volunteer Committee who run a local Community Birth & Beyond Support Group, I'm a Volunteer Peer Supporter with the BfN & I run a local Slingmeet too.
Qualifications:
Babywearing Consultant - 07/2017
Breastfeeding Peer Supporter - 09/2018
Birth & Postnatal Doula - 11/2018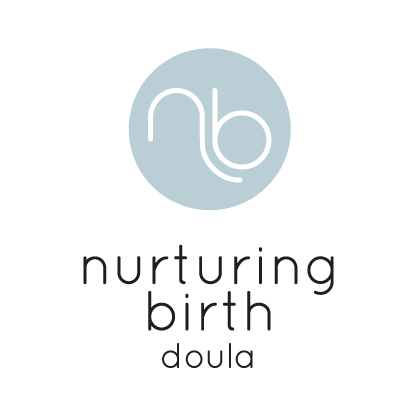 All Nurturing Birth doulas have completed our approved preparation course and adhere to the Nurturing Birth code of ethics.